special feature of the system
Save labor and labor costs when planting and displaying the pots! Our new system makes it possible to push one or more containers over long distances without having to lift them.
– the container can be pushed through
– inexpensive and simple assembly
– tremendous time savings
– stable and robust design
– long service life
– galvanized pipes and sheets
– simple modular design
– optional with wire frame and foliage ribbon
– collecting channel for drainage water possible

The carrier plate is inserted precisely into the pipe support.
The carrier plates hold the horizontal pipes and already have a recess for a conveyor belt and holes for attaching the irrigation system (micro sprinkler or irrigation hose).
In order to be prepared for future framework guidelines, there is also a recess for a collecting basin for drainage water.

The intermediate plates are used to stabilize and accommodate the conveyor belt.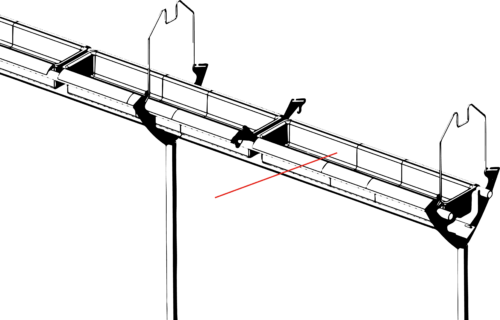 The substrate containers are placed with the recessed grip on the horizontal pipes. In order not to carry each container individually by hand, cart system or expensive conveyor belts, the rack is designed so that the containers can be pushed onto the tubes.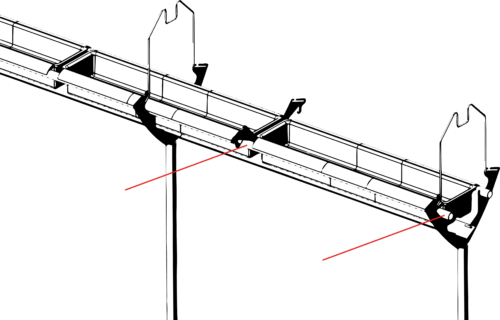 The substrate containers can rest on the horizontal tubes and can be pushed. At the end pieces there are winders for tensioning the conveyor belt.
The horizontal pipes are held in place by support and intermediate plates.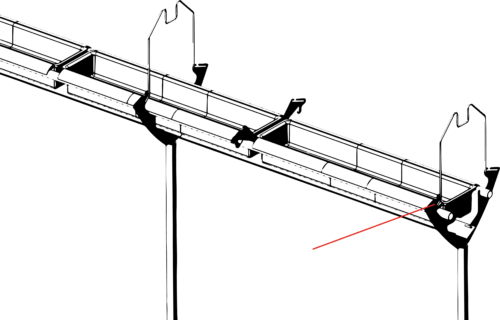 The TOPRAIL can optionally be equipped with a wire frame and foliage tape to keep the leaves away from the flower stems.
Here you can see our TOPRAIL during use in the strawberry tunnel! If you have any questions about the product or are interested in a purchase, please do not hesitate to contact us!