The first real combi­nation of Agri PV and arable farming.
Dual use with real added value.
No restrictions in yield and cultivation.
Also suitable for high crops.
Additional yield due to electricity production of up to 70,000 kWh per ha.
Alignment of the modules inde­pendent of the cultivation direction.
Diagonal working still possible.
Blends into the landscape and is wildlife friendly.
Ideal in combination with suckler cow husbandry.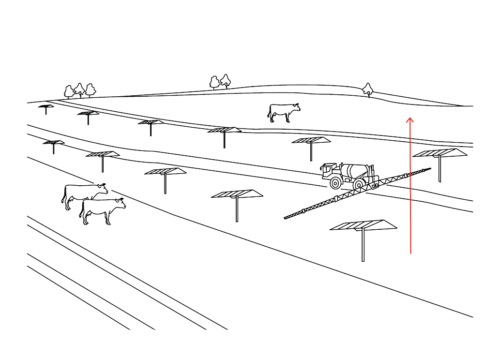 Diagonal working still possible.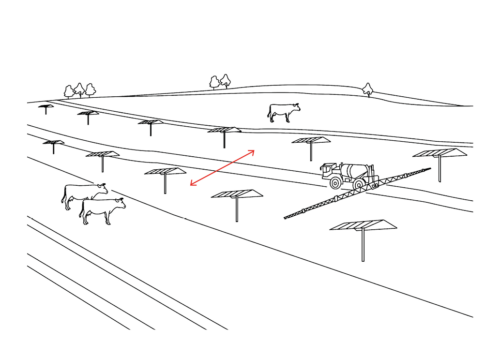 Solar tree spacing equal tramline width.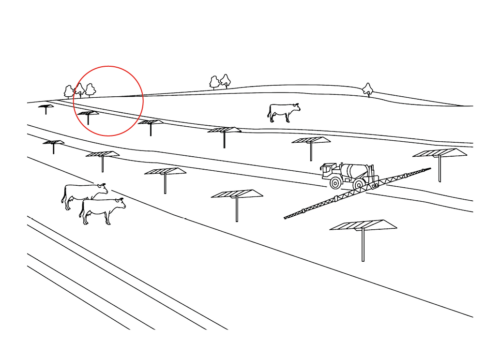 Optimal alignment independent of the machining direction.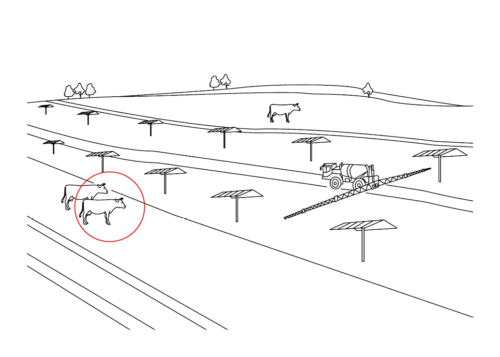 Wildlife friendly and ideal for mother cow and cattle grazing.